Additional Services
Dumpster Bros is not just about dumpsters anymore. We've combined our other services under one roof to give you even more ways to clean up and prep for your next project.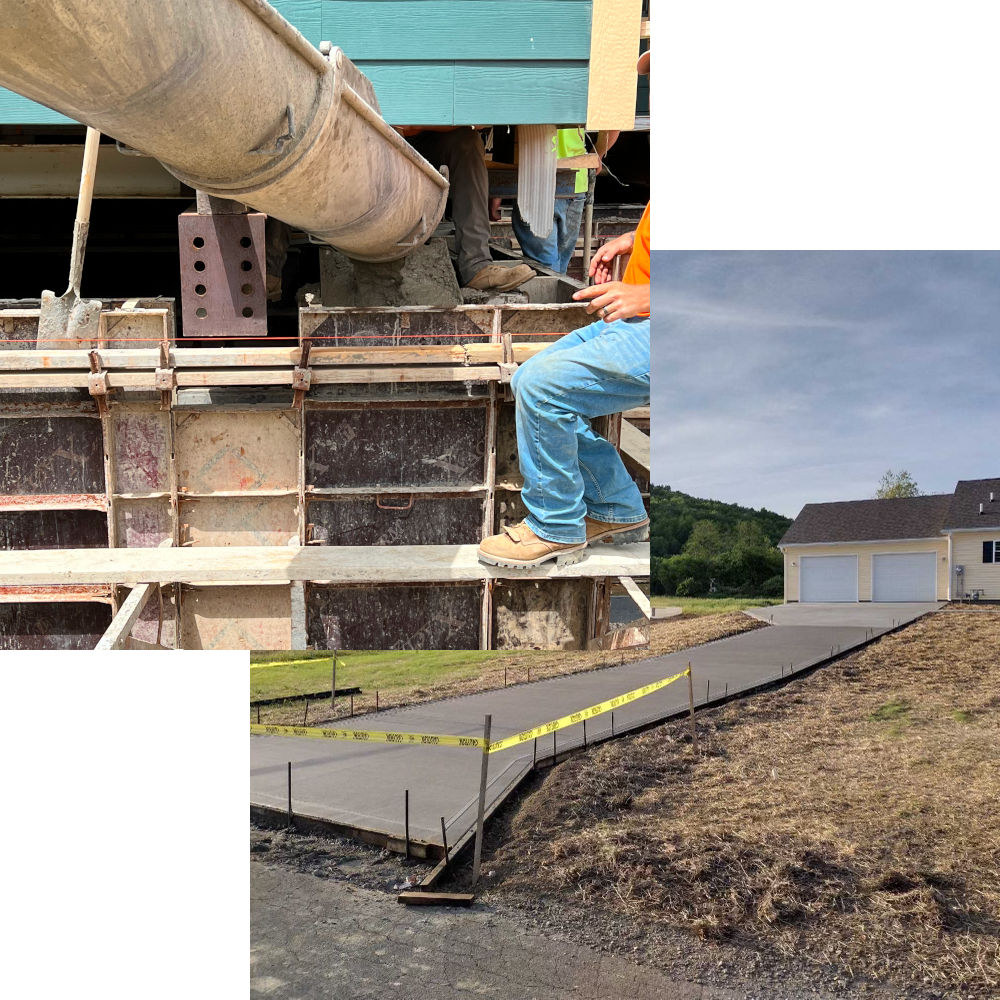 Excavation
Whether you are clearing your property for a new home, digging a foundation for a new shop, or turning acreage into farmland you need an experienced crew to safely and correctly get the job done.
Take advantage of our 25 years of expertise to ensure your project is handled correctly. From fully licensed and certified equipment operators, to cooperating with Udig NY to protect your utilities, to safeguarding your project with our standard $2 Million liability policy you'll know you are in good hands.
Learn more and get a quote for your project by calling our office at 607-873-0022.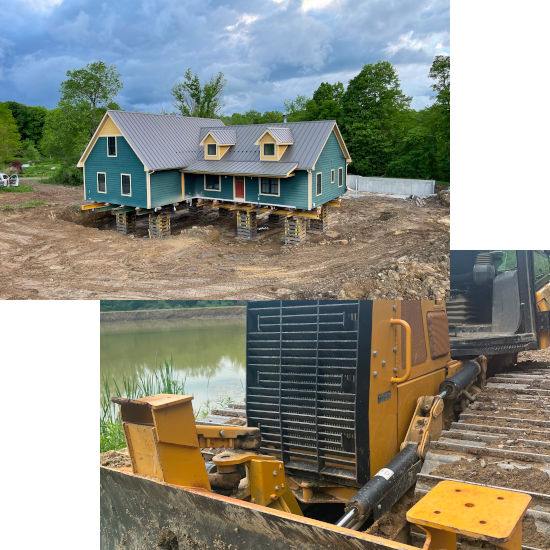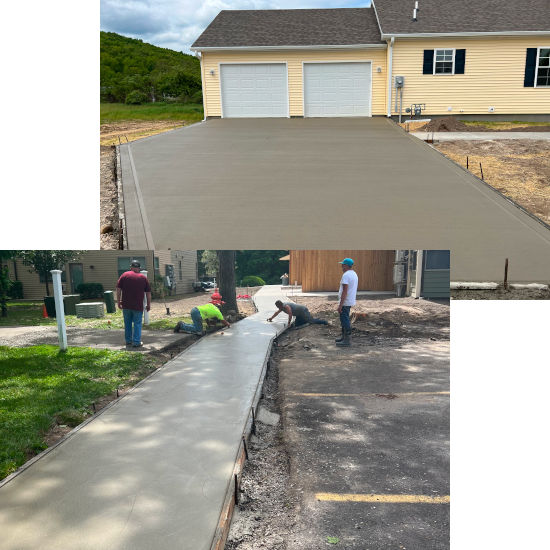 Concrete
When your project calls for long term durability we've got you covered with an array of concrete services that can help you start with a good foundation and finish off with long lasting and functional final touches.
foundations

patio slabs

pool surrounds

sidewalks

driveways

garage floors

and more
To make sure your project is both strong and able to adapt to the freeze/thaw cycles of our area we use at minimum 4,000psi high-strength concrete mix. Depending on your application we reinforce your concrete with either fiber or steel mesh to further help reduce cracking.
Get peace of mind knowing your project is handled by experts using high quality materials and advanced techniques. Plan your project with us by calling our office at 607-873-0022.
Demolition
Is your cleanup project as big as a house? We can help you with that too. Our demolition service can handle your needs small or large. Eliminate the eyesore, improve safety, or make room for something else.
We can help you by removing:
sheds

old barns

houses

mobile homes

garages
For more information or to book an appointment call our office at 607-873-0022.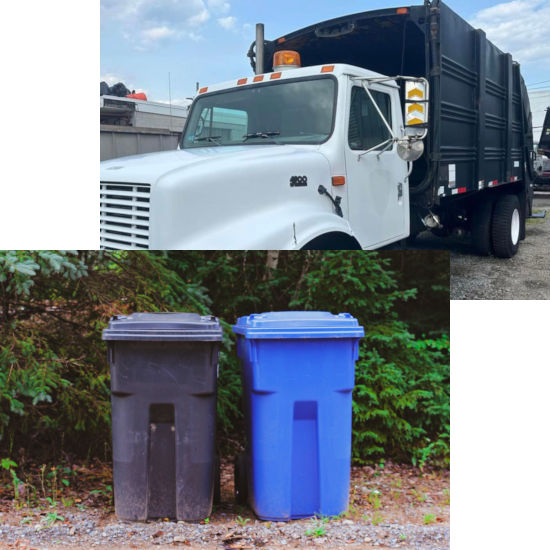 Weekly Trash Pick-Up
Getting rid of small amounts of garbage is easy too. Our weekly trash pick-up will handle your normal day to day trash needs.
Weekly pick-ups are available in Corning, Elmira, Horseheads, and Watkins Glen.
Rates
$15/mo. - 1 bag per week.

$19/mo. - 2 bags per week.

$23/mo. - 3 bags per week.

$27/mo. - 4 bags per week.

$31/mo. - 5 bags per week.

$35/mo. - 6 bags per week.

$39/mo. - 7 bags per week.

$43/mo. - 8 bags per week.

$47/mo. - 9 bags per week.

$51/mo. - 10 bags per week.
To schedule your pick-up call 607-873-0022.